PROFILE
Name

Hiroshi Miyanishi

Nickname

Hiro

Nationality

Japanese

Home prefecture

Kagawa (Shikoku)

Guide language

English

License obtained

January, 1997

Guide cert. no.

EN00027

Guide membership

Japan Federation of Certified Guides
(Full member)

Guided areas

Kyoto, Nara, Osaka, Hiroshima, Shimane, Okayama, the Seto Inland Sea, Shikoku (Ehime, Tokushima, Kochi, and Kagawa) etc.

Interests

Member of the Foundation of Preservation of Japanese Art Swords, Martial arts (Shorinji Kempo), Shooting,Tennis, Oil painting, French, Chinese, Traveling abroad

Contact

Office address

Clemaine Ban-cho 202
2-4-35, Ban-cho, Takamatsu-shi,
Kagawa-ken, 760-0017 Japan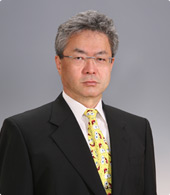 ---
TOUR GUIDING SERVICES
Guide-Interpreter Service Charge
The service charge varies depending on season and the number of people.
1-4 people
| Service | Fee |
| --- | --- |
| Up to 8 hours | ¥24,000 |
| Up to 4 hours | ¥18,000 |
5-9 people
| Service | Fee |
| --- | --- |
| Up to 8 hours | ¥28,000 |
| Up to 4 hours | ¥20,000 |
Additional Charges
Meal fee for guide (if applicable)
Breakfast ¥1,000 Lunch ¥1,500 Dinner ¥2,000
Excess charge : ¥2,000 / 1h
CANCELLATION FEE
※When an order is cancelled, a cancellation fee will be charged as follows:
Guiding and Interpretation Services:
| Number of Days of Advance Notice | Cancellation Charge |
| --- | --- |
| No advance notice on the day | 100% of the fee |
| 1-2 days in advance | 80% of the fee |
| 3-7 days in advance | 30% of the fee |

---
TESTIMONIAL
 Here is a testimonial from Mr. & Mrs. Colantonio, a very happy customer.

 If you've heard of a "doctor's doctor", you'll know what we mean by Hiro Miyanishi is a "guide's guide". Mr. Miyanishi was our Licensed English Tour Guide for a week in May 2014. We met up with him in Matsuyama, 25 days into our trip. We toured Matsuyama, Uchiko, Ozu, Unomachi, Uwajima, Kochi, Iya Valley, Kotohira and Takamatsu with Hiro. He is a member of the Japanese Federation of Certified Guides in other words, he gets you to where you want, when you want, for as long as you want. Hiro is articulate, patient and available 24x7 when he is in your service. He is very flexible and encouraged us to extend a visit at one site while making clear our options to make up for the time during the balance of the day. Our touring day began by 8 am and we tried to finish by 5 pm. Even though our tour was aggressive, Hiro made the day fit the activity schedule so we never felt pressed. Crediting his flexibility, in Uwajima at 8 pm Hiro walked us to a Mom & Pop restaurant, introduced us to the owners and left them with instructions to "take care of our every wish" – and they sure did. After a long day, Hiro took us to his favorite place to eat in Kochi where we all enjoyed an evening feast among 4-500 locals until 10 pm. This type of 'above and beyond' style moved our trip needle from so-so to fantastic! Another huge positive for Mr. Miyanishi was his ability to get exactly the right sized vehicle and the best driver to make our trip exceptionally enjoyable. Under Hiro's direction, our driver couldn't have been more pleasant, professional or more safety conscious; our car was always clean, fueled and ready to go.
If you are considering a private guide and driver in Japan, whether off-the-beaten-path or right down its middle, Hiro Miyanishi gets our five stars.
Victor & Dawn Colantonio
Newton, MA USA

THE GUIDE-INTERPRETER BUSINESS LAW OF JAPAN
Excerpt
Article 2

A guide-interpreter provides travel guide service (accompanying persons other than Japanese and offering travel guide service in a language other than Japanese) for a fee.

Article 3

One who has passed an examination conducted by the Ministry of Land Infrastructure and Transport is eligible to be a licensed guide-interpreter.

Article 18

One who is eligible to be a licensed guide-interpreter must be approved for the guide-interpreter registration of his/her name, date of birth, address and other information stipulated by the regulations of Ministry of Land, Infrastructure and Transport before starting a guide-interpreter business.

Article 36

One who is not a licensed guide-interpreter shall not provide any guide services for a fee.

Article 40

One who has violated the provisions of Article 36 shall be penalized with a fine of up to 500,000 yen.
---