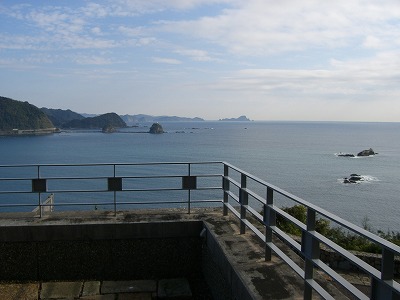 This is a view from "Kuroshio-Honjin", which is an inn as well as a restaurant.
You can enjoy hotspring, even if you do not stay overnight here. Kuroshio-Honjin
is located in Nakatosa-cho, the central part of Kochi.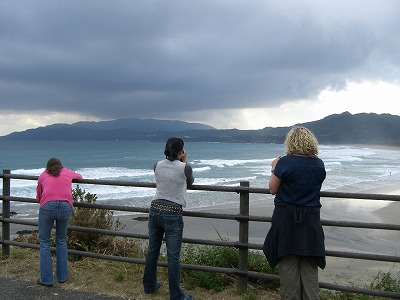 Many young people are enjoying surfing. Some or many surfers are from
abroad. This is one of the best spots for the sport.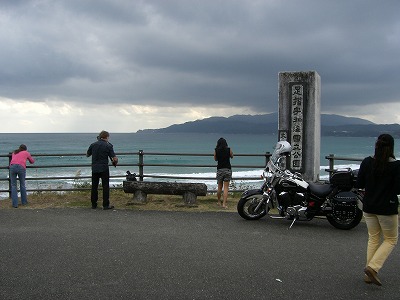 The beautiful beach is a part of Ashizuri-Uwakai National Park.
This is attractive to not only surfers but also sightseers.