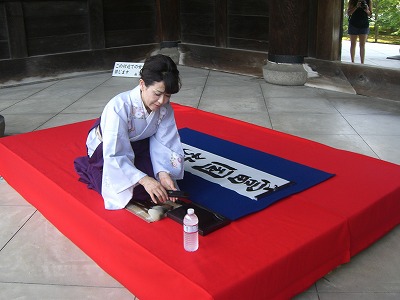 A lady demonstrates calligraphy at Sanmon, one of the gates of the temple.
The gate, built in 1628, was donated by Tohdo Takatora, one of the feudal lords
of the 17th century. The view of Kyoto from the second floor is superb.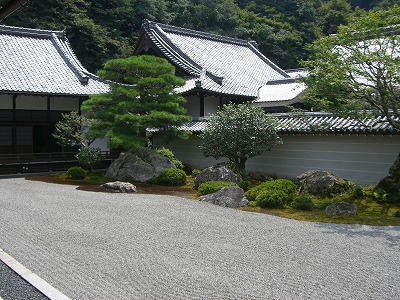 This is the garden of Nanzenji called "Tora-no-ko-watashi", which means that
the stones in white sand show a mother tiger with her cubs crossing a river.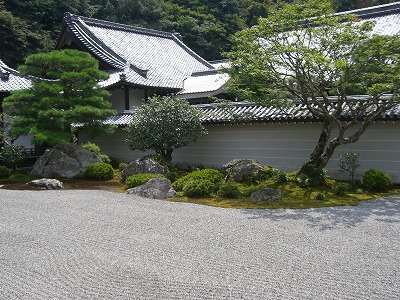 You can or may learn zen thought at this dry landscape garden constructed
only with rocks and sand.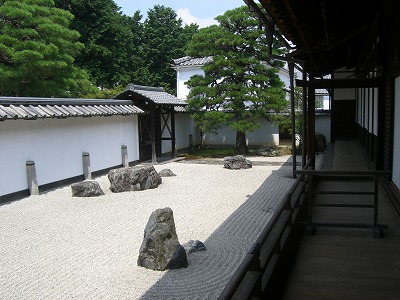 This is another garden next to Daihojo, in which there are painted sliding doors
that are designated as an important cultural property.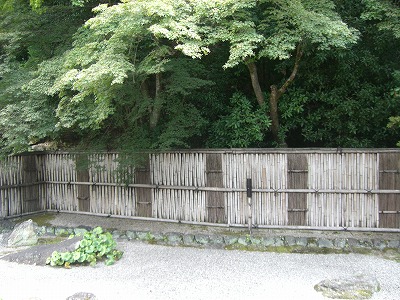 A garden view from an elevated wooden corridor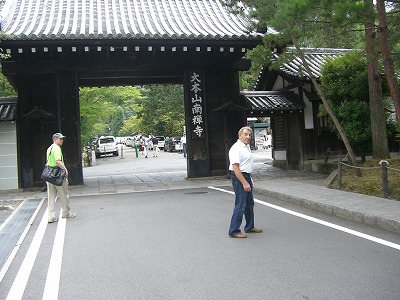 Mayor and vice-mayor of Sausalito City at the main gate of Nanzenji