KIYOMIZU-DERA TEMPLE IN KYOTO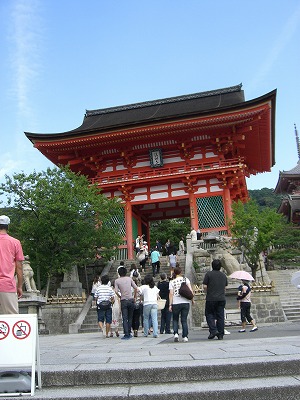 The first gate to Kiyomizu-dera, Niomon, designated as an Important
Cultural Property, is roofed with cypress bark.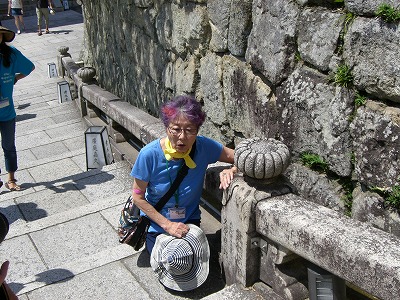 In the middle of the stone steps after going through the red gate to Kiyomizu,
Ms. Matsuno Patrick has found a stone on which her father's name had been engraved.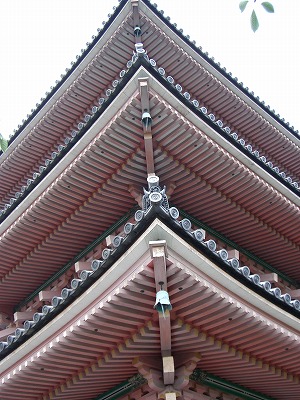 This is a view of the three-story pagoda seen from the foot of it.
This is also an Important Cultural Asset.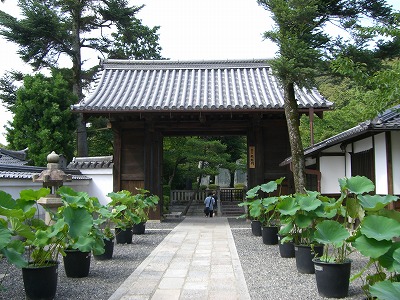 Kita-somon gate is an Important Cultural Property.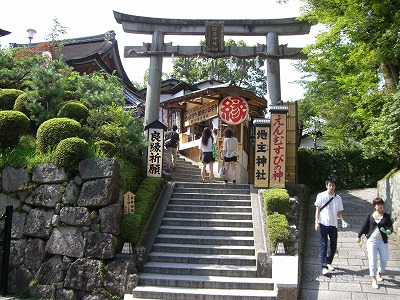 Jishu-jinja Shrine is just behind the main hall of Kiyomizu.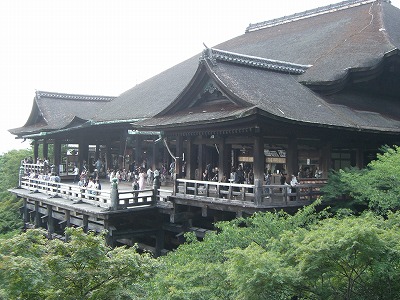 The main hall, built on a mountainside using 78 pillars, was rebuilt in 1633 and
is designated as World Heritage site as well as a National Treasure. It has a
famous 13-meter tall dancing stage, which offers a sweeping view of Kyoto.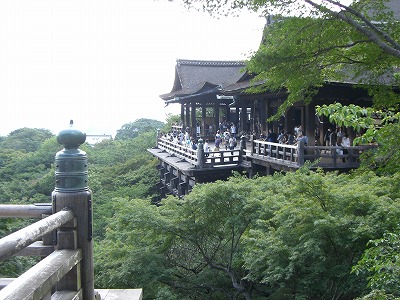 This is a view from Oku-no-in, an Important Cultural Property.