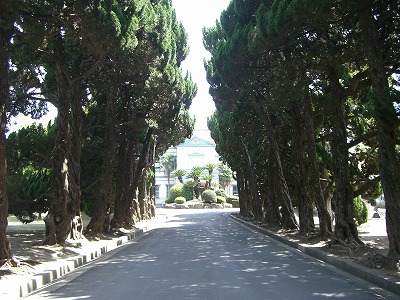 This is the driveway to the facade of the GSDF museum.
The entrance of the museum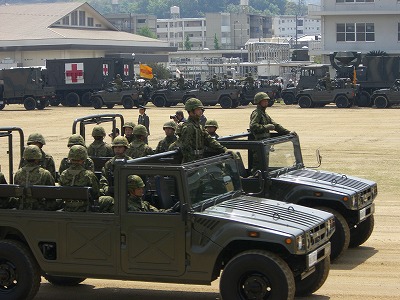 Motorized infantry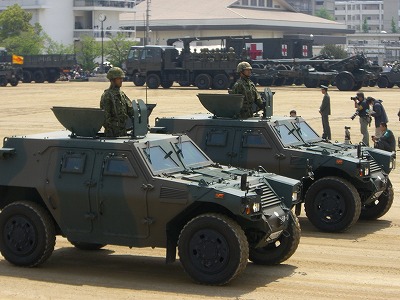 Armored infantry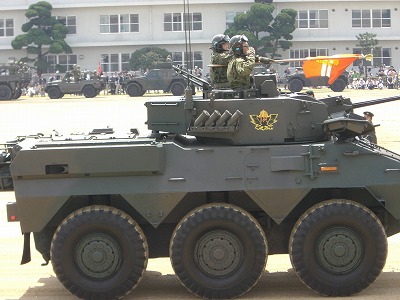 An armored vehicle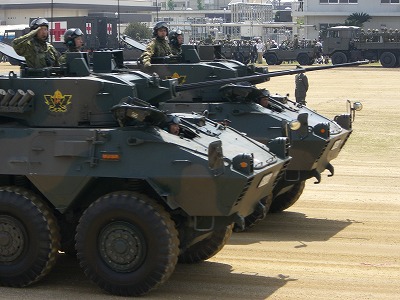 Armored vehicles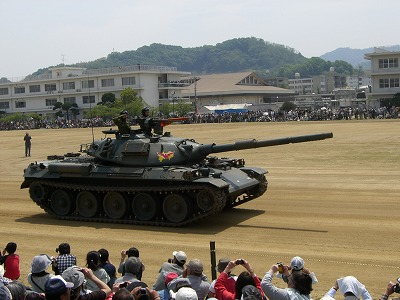 A tank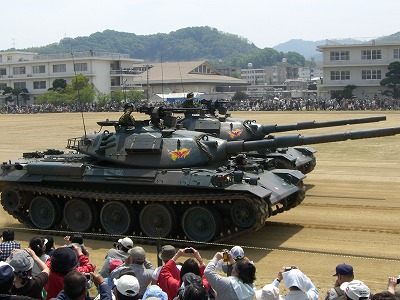 Tanks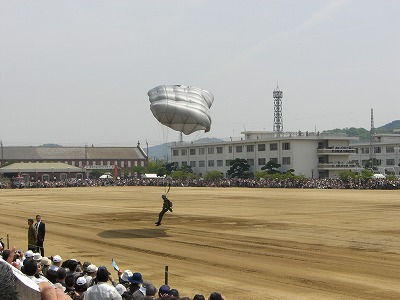 The paratroopers glide down with pinpoint accuracy from an altitude of 4,000 feet.
Well-trained members land one after another.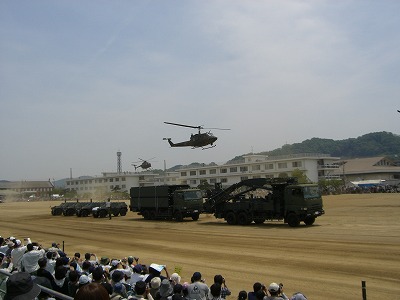 Helicopters fly at a low altitude.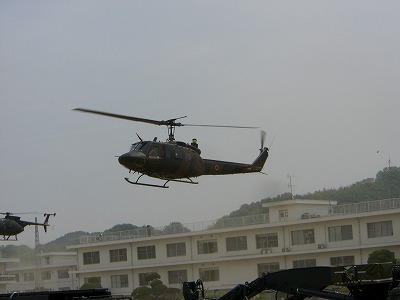 Helicopters hover at a very low altitude.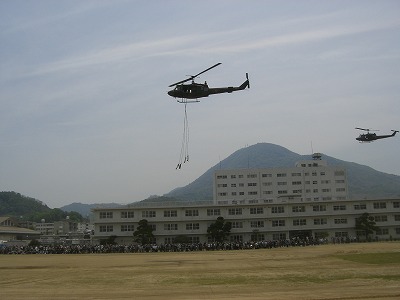 Ropes are hung down from the choppers.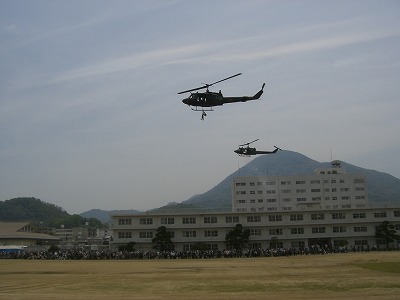 Soldiers quickly descend from the helicopters.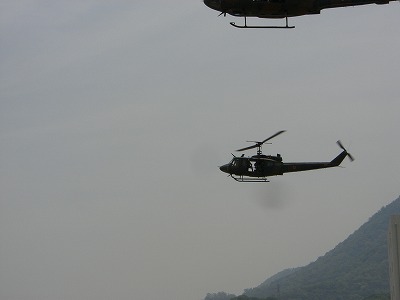 They are armed with machine guns.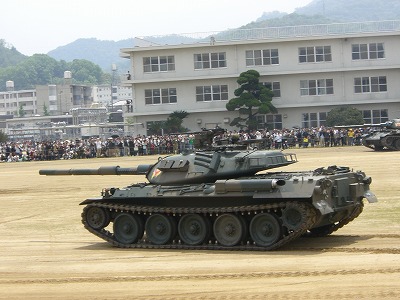 Tanks