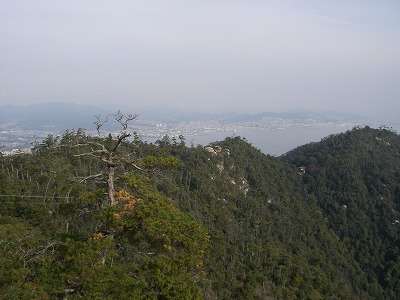 This is a ropeway view on the way to Shishi-iwa Station on Miyajima Island.
It takes about 20 minutes from Momiji-dani Station to Shishi-iwa.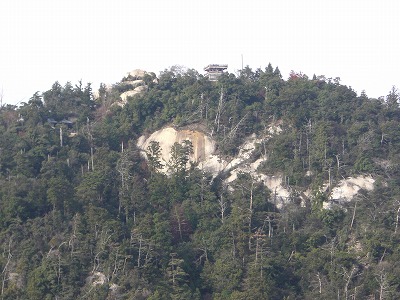 This is a view of the peak of Mt. Misen on Miyajima. It takes about 30 minutes
from Shishi-iwa to the summet on foot.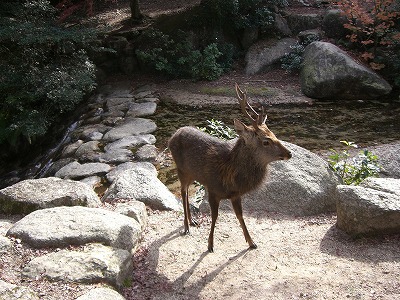 You can see wild deer here and there on Miyajima.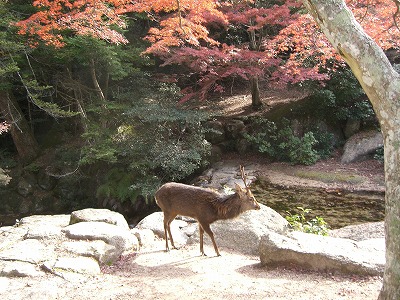 They eat paper, cloth and so on. So they may eat your tickets, sourvenirs or
even banknotes.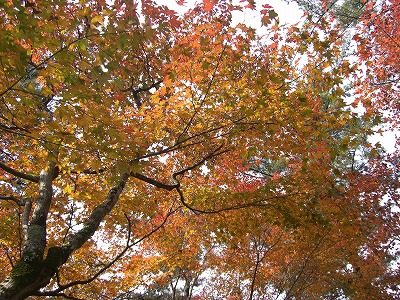 Miyajima is also famous for its autumn leaves.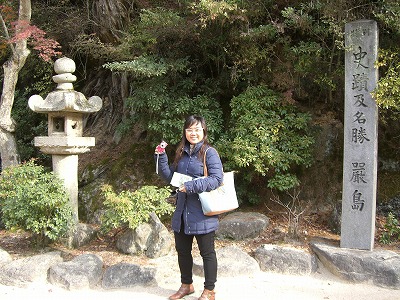 Miyajima is a place of historical interest as well as scenic beauty.