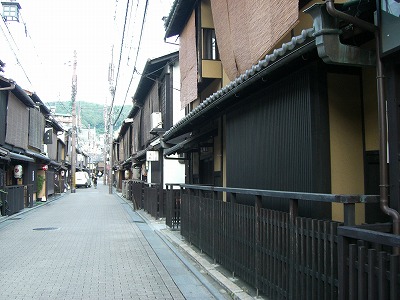 This is a side road viewed from Hanamikoji street near Ken-nin-ji Temple.
Ochaya on both sides of the road makes you feel like walking along it.
The street is paved with stone. Walking makes you excite. The best
is the night at Gion.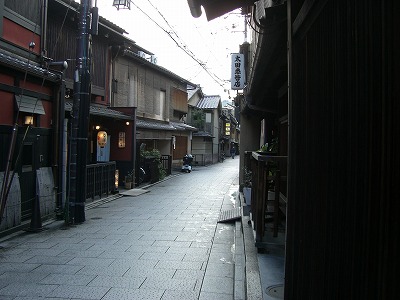 Ochaya offers a Zashiki room where Geiko or Maiko girls entertain you.
A helon is in the water of Shirakawa River in the middle of Kyoto.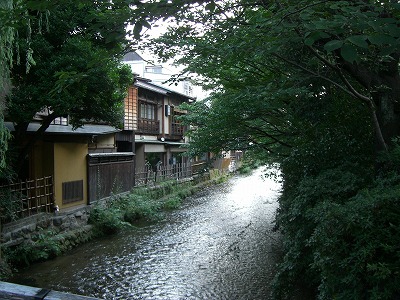 This is a view from Tatsumi-bashi Bridge in Gion. Can you believe this is
in the middle of the city with a population of about 1.5 million?
I like this spot at Tatsumi-bashi. It is nice to walk along the Shirakawa River.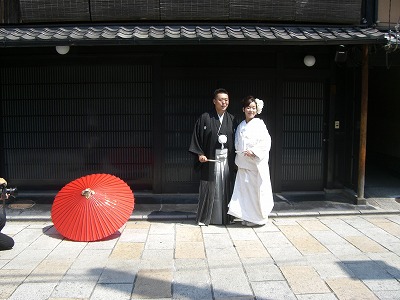 Around Tatsumi-bashi you always find something interesting such as this picture.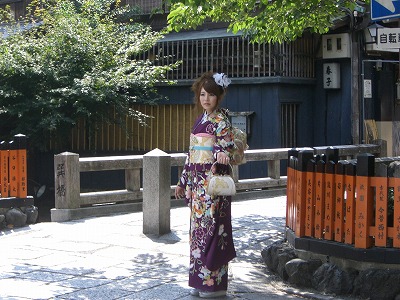 Yes, I have come across a pretty lady at the Tatsumi-bashi.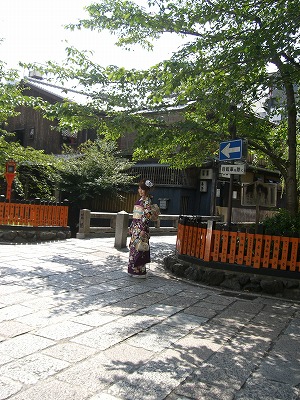 I love Gion area in Kyoto.