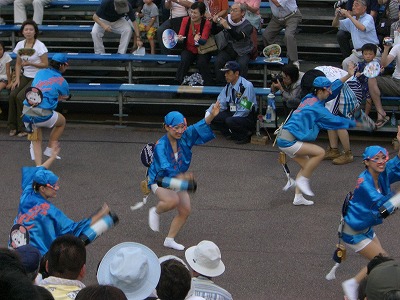 Biggest event in Tokushima is "Awa-Odori".
Dance troupes come after troupes.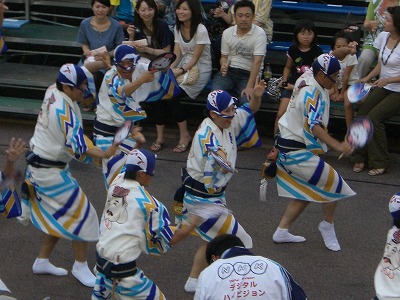 The period is from August 12th to 15th.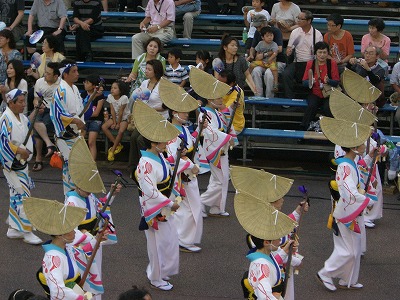 Awa Dance has a history of more than 400 years.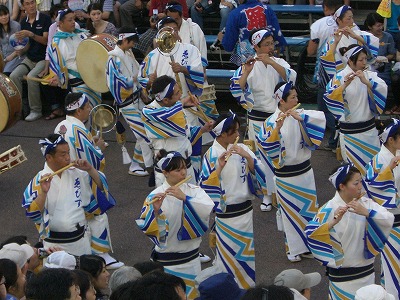 Many musical instruments such as bamboo flutes, drums, shamisen and so on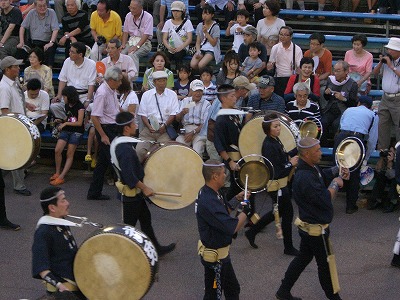 Each troupe has its own rhythm.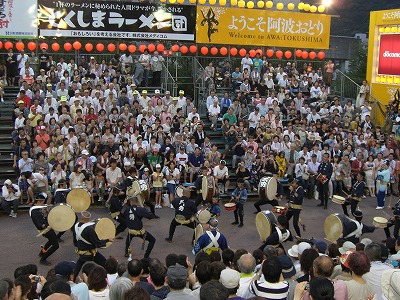 Each drummer and dancer moves and excites us.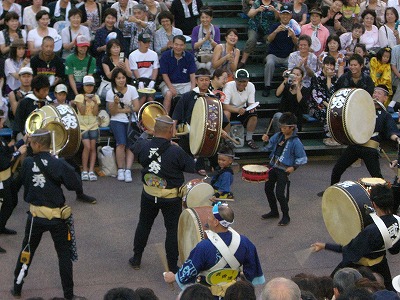 A little drummer in the middle of drummers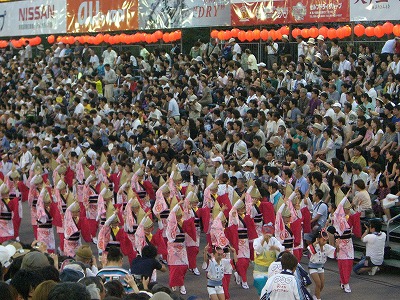 Each troupe has its own way of dancing.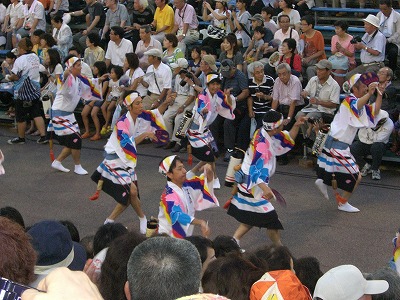 From 6 pm to 10:30 pm every night for four days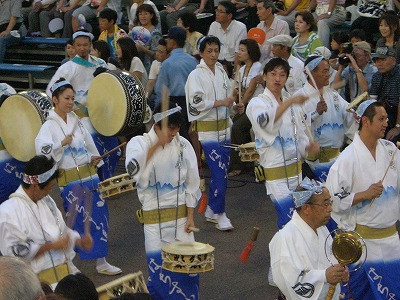 The Awa-Odori attracts me every summer.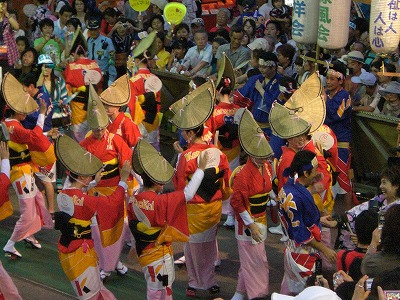 The population swells to more than 4 to 5 times as large as that of Tokushima City.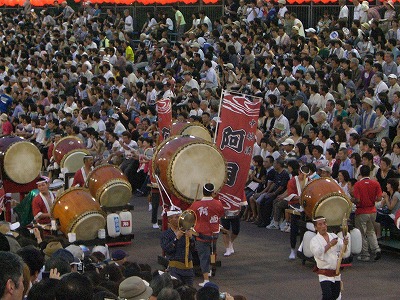 Their techniques seem to be like works of art.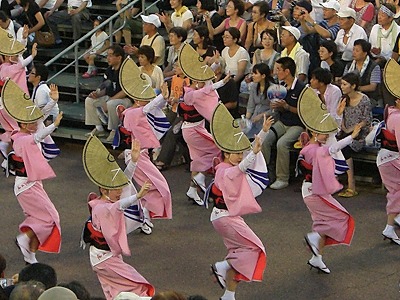 Downtown Tokushima turns to a giant dance hall.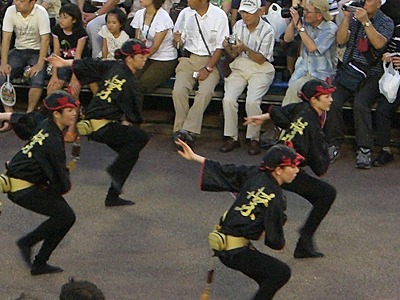 Yes, I like them.