OLD-FASHIONED HOUSES IN KIRAGAWA-CHO, KOCHI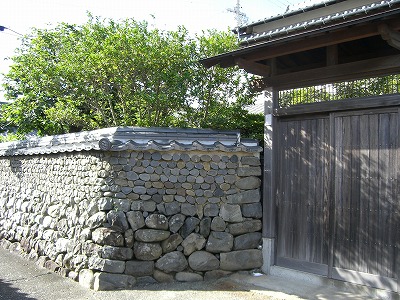 Old houses are surrounded by stone walls.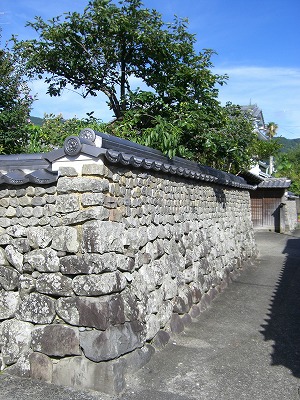 The stone walls prevent the houses from strong wind
and rain.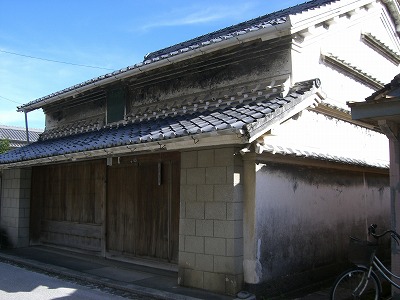 Lumber industry and trade made merchants rich.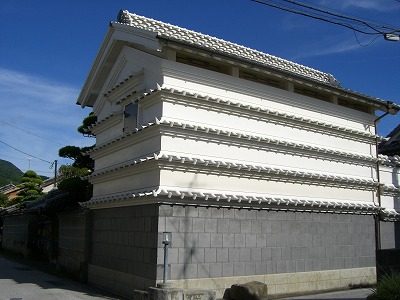 This unique style of Mizukiri-gawara in Kiragawa has been developed
in order to protect the house from wind and rain.