KYOKUSHIN KARATE (KUWAJIMA DOJO IN TAKAMATSU) 1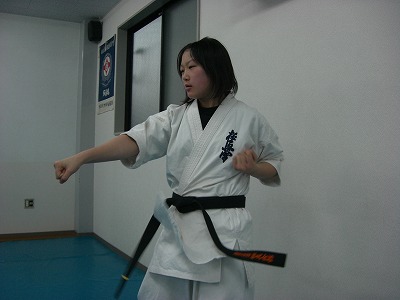 Although she is a high school student, she is one of the instructors to young people
at Kuwajima Dojo in Takamatsu City.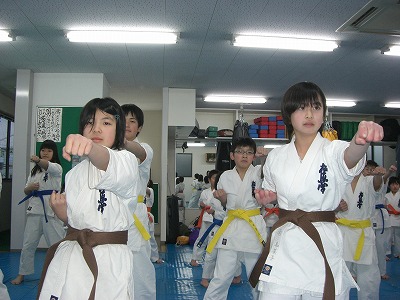 Young boys and girls are practicing their basic techniques. So serious!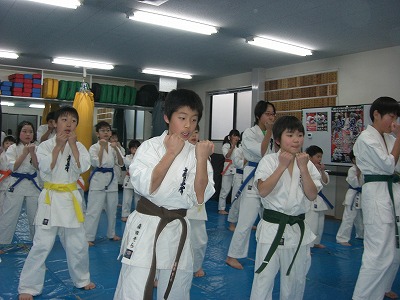 With practice, they will get better.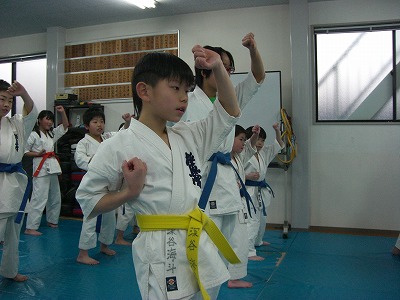 Defense practice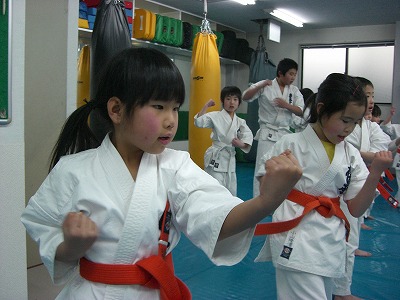 Offense practice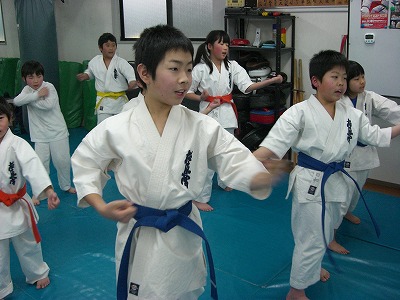 Practice makes perfect.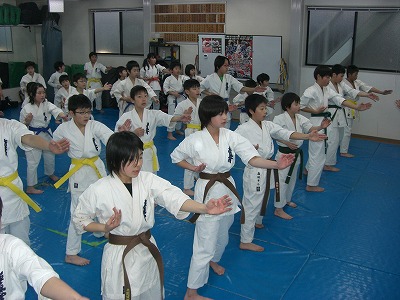 Young boys and girls start their training at 5:30 in the evening.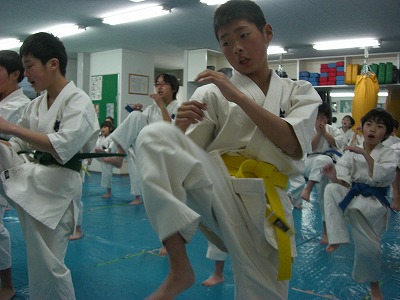 Once they start, they are absorbed in their training.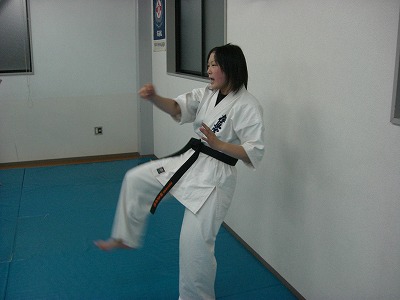 Quick kicking!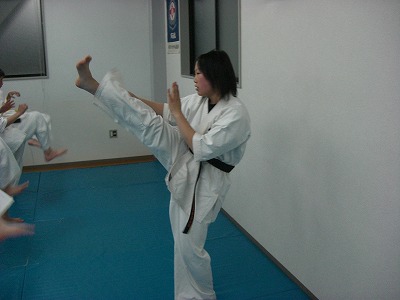 Marvelous kicking!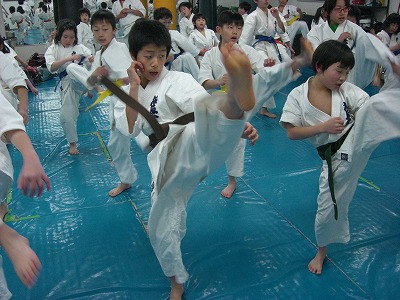 They will be karate experts soon.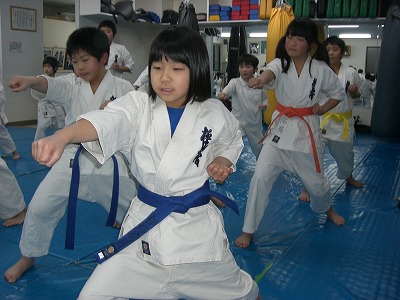 This can cultivate their mental concentration.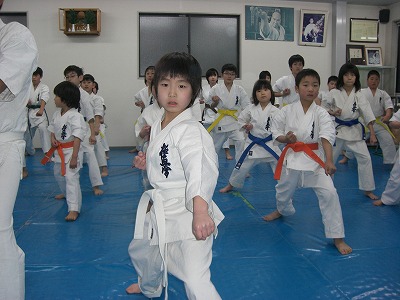 Sustaining their concentration is helpful in other fields such as studying.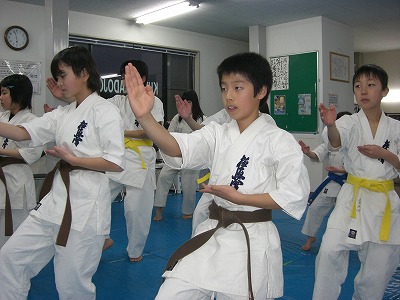 They practice to make themselves better through karate.