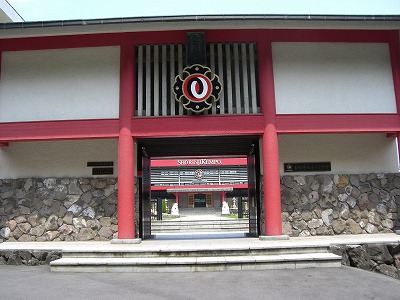 The Main Gate of Shorinji Temple
The approach to the Main Entrance of Head Office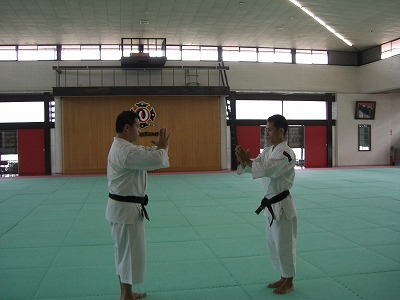 Black-belt holders, fifth-graders, demonstrate their techniques,starting with Gassho.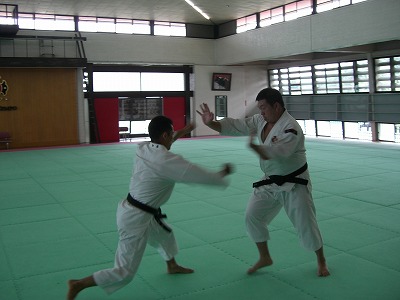 Shorinji Kempo has both offensive and defensive techniques.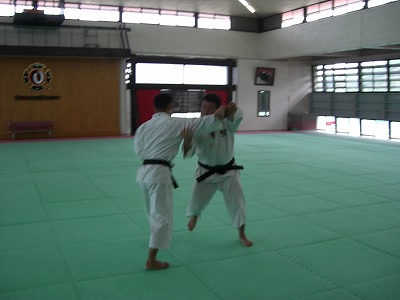 Their techniques continue in series.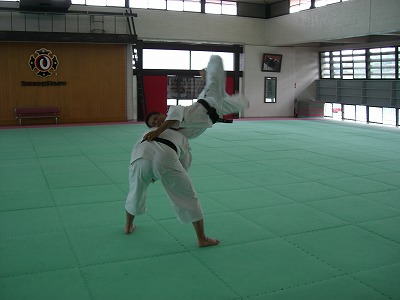 In the blink of an eye!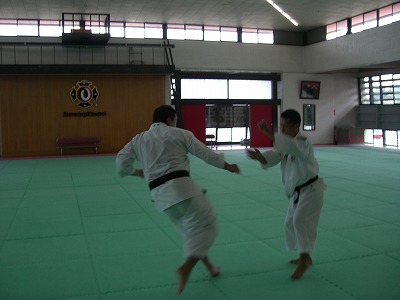 Being kicked is the beginning of counter-kicking.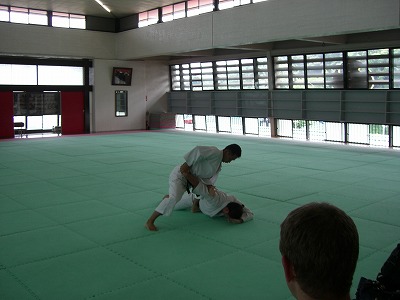 Caught in a trap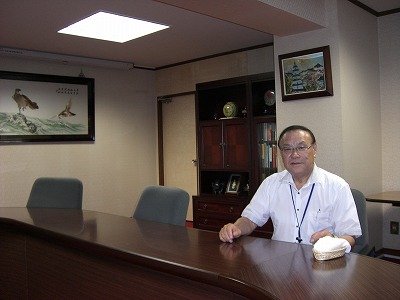 With one of the executives in the office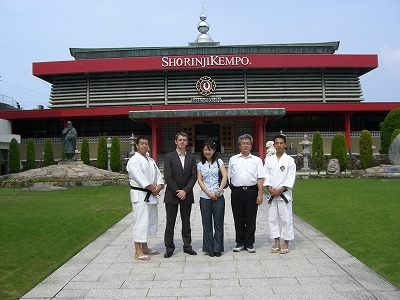 They have many dojos in 34 countries in the world.