HIROSHIMA PEACE MEMORIAL PARK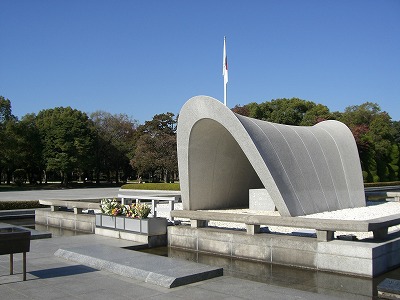 This is the Memorial Monument for Hiroshima dedicated to the A-Bomb victims.
The stone chest under the cenotaph contains a register of those who have died
since 1945.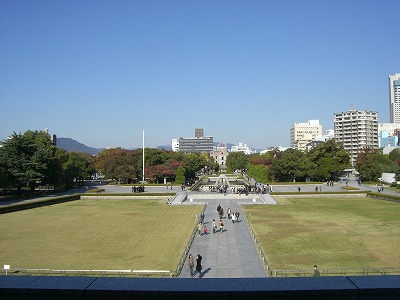 You can see the Cenotaph for the A-bomb victims from Hiroshima Peace
Memorial Museum. The A-Bomb Dome, the Flame of Peace, the Cenotaph,
the Fountain of Prayer and the Statue of Mother and Child in the Storm are in
a single line.